So last week we ran our first live event, Supplement Millionaire Live.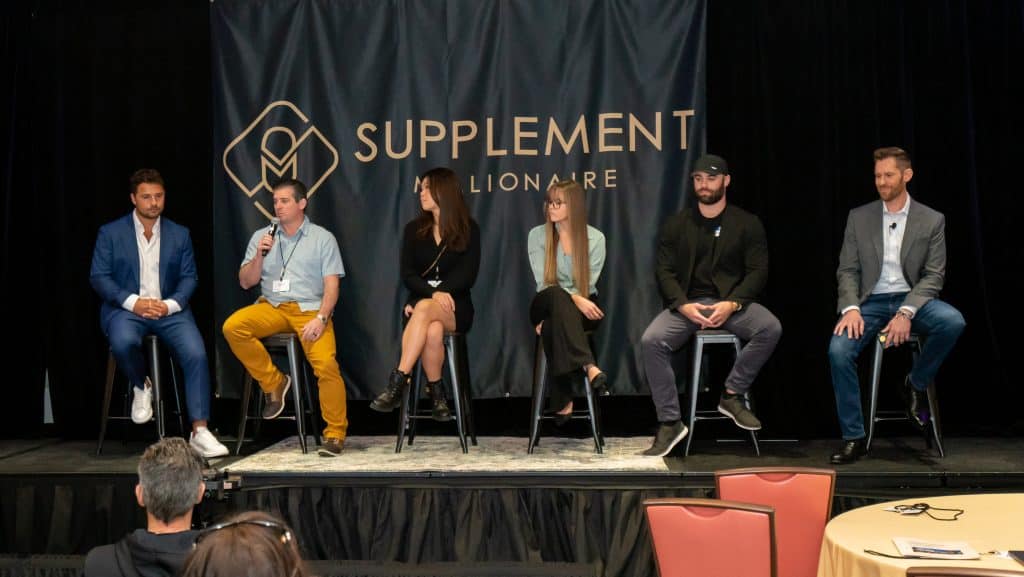 It was amazing!
Over 120 people came out to support, with world class speakers, affiliates, and supplement manufacturers all networking together.
Dinner later was top notch as well, with over 100 attendees.
It was the place to be at ASW, especially if you sell health supplements online.
For everyone that came – you know who you are – I sincerely appreciate your support.
It was a while day, and now that I'm settled in Arizona, I've had time to reflect on it all.
And here are 3 lessons I learned…
#1 People > Profits > Revenue
I've shared this philosophy before, and I'll share it again.
When you put your people, your customers first, you will effortlessly build a world class funnel.
That means thinking about how your people interact wtih your product and marketing.
How do they consume your messaging. How do they connect wtih you and each other.
Put the people first, and you'll win 9/10 times.
And then ofcourse, focussing on profits, not revenue.
To many business owners out there claim millions in revenue, with less than 5% profits.
That is not a business. It's an expesnive and time consuming hobby.
#2 The secret to the universe is: take action
One thing that sperated everyone in the room, from everyone else that didn't make it there, was one thing:
They took the extra steps to be in the room. They took action. Tehy bet on themselves, and thier business.
They pushed their education.
They got uncomfortable, shook hands wtih new people and said hello to strangers.
And this is why, many of them will be at the top in the next year.
Now I'm not saying to join my mastermind – although if you sell supplements, or want to, then you should.
What I'm saying is that it's important to take action on your business. Take risks.
There is a lot of potential locked inside you.
And the only way to unlock it is by taking action to spur it's development.
#3 No one is in competition
This is key to understand, especially in the internet world.
When you're building your business, you need allies and partners. Not enemies.
You need affiliates, lawyers, CRMs, manufcaturing, fulfillment, team members, mentors, MIDs, the list goes on.
And the irony is, that you're not competing with anyone.
Even the affiliates!
The better person A does, the more customers they have to promote your offer, which means the better you can do as well.
The rising tide raises all ships.
Build yourself up. Help others. And grow together. It's more fun that way.
Peter
P.s. Here's a 4th lesson. You need a world class team if you want a world class company.
Cody and I could not have done this without our team. So thank you Monique, Andrea, Milai, Savannah, Kristen, Tara, and Mike for all you do.